In this episode of Business Growth Time, we talked about Sales Funnel for Online Course.
Listen to Episode via Podcast:
Watch the Episode on Video:
Time Stamped Show Notes:
 01:57 – The online customer journey
First up you want to think of what the end goal will be
The difference between a warm audience & cold audience
(Warm audience )- people that you already know, that like you and trust you
(The cold audience) –  people who have no idea who you are
 03:01 – What's Janet's end goal?
 There's a couple of ways that you can do that and it's up to you if you want to take people directly to a community or directly to a course.
*The bottom line is if you haven't tested it and you go spending money on ads or whatever you do and it flops, well you move on to the next thing.
 07:56 – Janet going to walk you through the funnel
Using the organic social with your warm market, email list-re-engages them
You need to start at the beginning with a free offer, it could be a free ebook, it could be a free webinar, it could be a free anything
She built this through using Lucidchart 
09:52 -Janet's Give-away
Using email marketing and bringing them over to messenger marketing
From email marketing and messenger lead them into a Facebook group, a free Facebook group
Lead them into the goal of participating in the video challenge
Janet will be doing a four-day video challenge
There will be a free 4 day simple video challenge or simple social video challenge
Building trust,  learning to know who you are before you even bring them to even a free webinar.
This free webinar will actually lead from the video challenge.
Drive communication through the Facebook Group.
Communicate all 3 places to lead to the webinar
*It's going to be talking about videos and the power of videos and what they can do with these videos to take it to the next level and to convert to a sale"
18:42 – The average conversion rate of a webinar
150 people group 10-20 percent conversion rate of people behind the webinar
If you're spending money over here you want to make sure that you see an ROI over here
Do a special offer for those people who are on the webinar live, but do send to others that are not engaged in real time
 20:28 – Facebook Ads Spend
You're lucky if you can get it down to $2-$3  lead
If you don't have the right wording, you don't have the right pieces in place for your funnel, if you don't have a good enough offerm if your landing page sucks. You could be paying alot of money for leads, $10 a lead.
The listening audience may have tried Facebook advertising, but it didn't work, you might want to consider hiring Janet to assist you with this.  She will work with you and make sure you will convert..clean up a few things if needed, landing page needs to be right in the beginning to convert well. Get your content right first!!!
You can use your warm audience, in the beginning, to test something, don't go spending a bunch of money on Facebook Ads until you know something's gonna work.
Messenger marketing even hotter because it's about a 90 percent open rate.
* The bottom line is most people already are building an email list of some sort and are using some platform, they just have to set up that funnel specifically.
Make sure you know your offers and also make sure that you know what you're going to be potentially promoting after that is over and in the future, too.
25:18 – Janet's Online Course
Janet has the online course for years and she's found that people need more hand-holding, so that's why she really wanted to get them into a community, which is a monthly basis.
28:17 – Video training formats you could use
-Zoom
-Webinar
The main way is you want a place where people can engage with you, you do the webinar live, then also record it. Do it where they can actually ask questions as you're going through and then answer them together.
The bottom line is to get the people from a cold audience, but your warm target audience is the best place to start.
 So, make sure you set-up your Sales Funnel for Online Course!!
_____________________________________________________________
If you need some social media strategy, reach out to Janet:
Sign-up and learn more here:
Janet's Social Strategies 101 Community
If you need some networking and entrepreneurial tips, reach out to Terry:
Where to connect with Business Growth Time:
Join us in our Facebook Group: Business Growth Time
Ways to subscribe to the Business Growth Time Show or Podcast: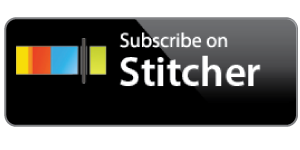 Help Us Spread the Word!
If you enjoyed this episode of the Business Growth Time podcast, we'd love a review!!! Please head over to iTunes, leave a rating, write a review and subscribe. 
Looking for content ideas to post on your Social Media sites?  Then you will love our Guide!  You can Download the Ultimate Guide to Social Media Content Creation…and it is absolutely free.