Ninja Tips to Increase Engagement – In this episode of Business Growth Time
Listen to Episode via Podcast:
Watch the Episode on Video:
Time Stamped Show Notes:
05:25 – Tips to Increase Engagement – Engage Your Audience and Keep Them with You
#1 -Doing a Facebook live is one of the biggest ways to be engaging with your audience.
It would become more engaging because you'd need to reach more of your audience to tell that you are live.
80% watch after the fact of a Facebook live
The more engagement will happen and more people hop on when it's live
It was episode 101 with Bonnie's Frank where we had a nice conversation and she actually gave a bunch of live streaming tips
#2 –  Be more engaged (Post stuff worthy of engaging)
If you want more engagement, be more engaging
If you start paying attention to other people they're gonna go out of their way and start paying attention to you
If someone takes the time to comment, you should take the time to comment and engage
Post stuff worthy of engaging
Post stuff on brand,
*The bottom line is if you're more authentic and engaging it will come back to you.
#3 – Space out your responses
Space out your responses, so posts stay top of feed
Jump into memories and you can revitalize a post just by commenting on it.
#4 – Create mutual admiration society
You just share each other's post, you like each other's post and you get six or seven people to comment on the majority of your content,  it does increases the reach. However, Facebook and Instagram is beginning to watch this and might crack down on it.
#5 – Understand what your audience wants
Some people are really niched and you really need to stay honed in on who they are and talk to them
You might have a few different mixes of audiences, so you might be talking to different people at times,
*It's all about consistency and just staying consistent
Stay consistent and persistent in front of your audience, example Social Coffee Time with Janet every Thursday at 9AM CST
#6 – Recycle content from the past  that had good engagement
What did you do last year that worked, is it something that you could repurpose and reuse?
You can use it a year, two years later
Comment on something from the past brings it back to the surface
Create something that you see the engagement worked really well.
#7 – Last one of our Tips to increase engagement – Post at a variety of times until you know when your folks are online
Boost your times to various audiences , Janet says, *That's how you see these videos go viral is by your switching up audiences all the time!".
Do you look at the Facebook Insights?
In Instagram, if you have a business account, you can look at the insights and they tell you what are the most engaging times.
You're gonna learn over time what the best times are for you to post and then start moving your posts that direction.
15:08 –  Value Ad of  Audience Engagement
You have to know what your network or what your group, your followers are looking for and share information that's relevant to them.
Humor is always a big one
*But again, it has to be on brand, relevant to you and your business and platform-appropriate
26:41 – Content frequency matrix
The actual schedule that you put together.
Just make it easy, build systems around sharing content
27:52 – Special offer on social media training program by Janet E Johnson
Social Strategies 101 Social Media Community
Teaches all about how to build that content calendar and all these methods in there too
SEE a Return on your Social Media Efforts with Social Strategies 101 Online Course
We want you to take action and use one of our tips to increase engagement. We'd love to hear how it goes!
___________________________________________________________
If you need some social media strategy, reach out to Janet:
Sign-up and learn more here:
Janet's Social Strategies 101 Community
If you need some networking and entrepreneurial tips, reach out to Terry:
Where to connect with Business Growth Time:
Join us in our Facebook Group: Business Growth Time
Ways to subscribe to the Business Growth Time Show or Podcast: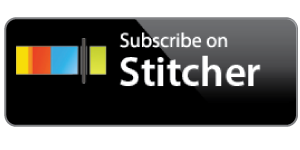 Help Us Spread the Word!
If you enjoyed this episode of the Business Growth Time podcast, we'd love a review!!! Please head over to iTunes, leave a rating, write a review and subscribe. 
Looking for content ideas to post on your Social Media sites?  Then you will love our Guide!  You can Download the Ultimate Guide to Social Media Content Creation…and it is absolutely free.