In this episode of Business Growth Time, we talked about " How to Choose a Developer with Mike McClintock."
Listen to Episode via Podcast:

Watch the Episode on Video:
About Mike McClintock:
Mike has a great eye for innovation and invention, which he calls "Innoventing". A strong leader with a head for numbers and a passion for creativity, originality and ingenuity. He will green light pitches some would consider "too edgy" or risky, but always pay off big time. Mike believes that the secret to getting ahead is getting started.
Time Stamped Show Notes:
3:26 – How Mike and Terry know each other
Have known each other over 10 years. Mike built a heck of a development team over the last several years
4:19 – Ways to Know If A Developer Is Good
Mike said that "We're more electrician than we are engineer."
If you have 20 years of experience or 25 years of experience, it doesn't really matter because it only matters what you have in the last 18 months for the most part from the technical skills perspective.
*Sometimes it's important to just have some overall perspective on how you're going to design things have somebody that can do that for you.
8:07 -What you want and more importantly why you want it? Like people thinking they need a CRM…..why? Maybe they don't need it.
What's the reason behind this, at that point they think that they can define whatever the project is.
What you want and why you want it?
It's like you're building a house, get the details down, and you realize it might not be what you want actually on paper.
Always build something that is so simple that you can play around with
Does this button work?
10:47 – What is the most important thing to know about software and building a software?
You've got to build things in terms of small components that are easy to change and just decide when's it gonna be done.
Build something as small as you possibly can and put it out there and try to see if anybody will use and then iterate from there.
Agile – #1 Software Development Tool. Plan, Track and Release Great Software.
See what people actually do with it and then build off of it from there
14:44 – The Facebook Pixel: What It Is and How to Use It
The pixel code you have is like this old-fashioned HTML code
16:10  – What are some processes that people should think about automating in their businesses?
Marketing automation is a huge thing right now because you're dealing with scale on the internet with a lot of people above the funnel and you're trying to interact with them in a way that is very specific to what channel they're on, what message they're looking for.
Using API's (Application programming interface) to connect everything together so that you know you can hold the business logic somewhere in the code
API gateway like a big giant hub where all the hoses connect together.  All the giant robots in the cloud talking to each other.
No one is building a payment system anymore, they exist, they are already approved, secured.
17:56 – What is an API?
Basically, the gateway to get into somebody else's software and tools for building software applications.
21:07 – How Mike get into software in the first place?
He had a friend with a Commodore 64, 1981, and he would type down code to make video games and realized he could make the computer do whatever he wanted and was hooked ever since. Now does apps, apps making websites, applications that manage many things.
22:59 – What is headless CMS?
Example, multiple websites, lead pages…hard to keep to
Whereas with a headless CMS you create one place that you log into that, manages all of the content, all the content types and it updates all the sites from one point
24:46 – How Leadpages works?
Janet says you can use Leadpages and a plugin to make it be your own website,  take them from Facebook to a Landing Page…then goes to your Aweber, CRM and to your website. And add Zapier to get the lead notification.
27:51 – What is Kartra?
30:11 Expiring websites and things still out there, keep them up, don't let them go, because you never know, people will come through various points …so maintain domains.  Example, links might be on Google and if you don't keep it up…it affects your SEO and credibility.
32:57 – Things You Need to Know Before Hiring a Developer
How can you determine whether or not the developer you're about to hire even understands business
There's a lot of uniqueness about each individual business and they should be asking you a lot of questions. What don't they understand,…they should be asking why.  Start with a roadmap.
36:25 – Reach out to Mike if this is YOU!
If you're logging into 15 different things every day they should probably call me and stop logging into fifteen things.
Mike does a multitude of things:
1) Custom CRM and Production/Fulfillment systems
2) Marketing Automation with Artificial Intelligence
3) Full Line Of Business Development
4) Cloud API Integration for HubSpot (things like Twilio, SendGrid, custom apps etc)
5) Managerial Analytics – A blockchain based solution with Solidity/Ethereum Smart Contracts
37:33 – Action Steps
The first step for people where they should start with before they anything or write anything, or change anything, is that you get it on a roadmap on where you are going and why.
Get in touch Mike McClintock
Reach out to his email at mike@s13a.com
To learn more about Mike, visit his website here.
For his LinkedIn page, check this link.
_____________________________________________________________
TO LEARN MORE ABOUT JANET AND WHAT SHE OFFERS:
Sign-up and learn more here:
Janet's Social Strategies 101 Community
TO LEARN MORE ABOUT TERRY AND WHAT HE OFFERS:
Where to connect with Business Growth Time:
Join us in our Facebook Group: Business Growth Time
Ways to subscribe to the Business Growth Time Show or Podcast: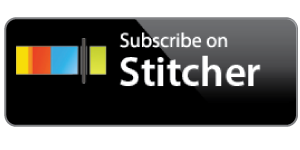 Click here to subscribe via iTunes.
You can also subscribe via Stitcher, Google Play & Libsyn
Help Us Spread the Word!
If you enjoyed this episode of the Business Growth Time podcast, we'd love a review!!! Please head over to iTunes, leave a rating, write a review and subscribe. 
Looking for content ideas to post on your Social Media sites?  Then you will love our Guide!  You can Download the Ultimate Guide to Social Media Content Creation…and it is absolutely free.