In this episode of Business Growth Time, we talked about "Failure Lessons – It Only Stops Us if We Let it" with Andre Villeroy
Listen to Episode via Podcast:
Watch the Episode on Video:
About Andre Villeroy:
Andre Villeroy was born with the spirit of an entrepreneur, which led him to create, Beyorch, a company some refer to as the Uber of Private Equity. From a very early age, he knew that one day he would own a business, and by the age of 24, he was worth more than $1 million.
The founder of Beyorch, a private equity firm designed for everyday people making $50,000 to $75,000, has set out to do just that. But prior to that, the Vallejo, CA native learned about business the hard way with some serious ups and downs. The two properties he owned, valued at more than $1.1 million, proved difficult investments, as tenants did not always make their monthly payments. He had purchased a four-plex and a house. Fortunately, those ventures were not his long-lasting key to success, and instead they offered some tough lifelong lessons.
Eventually, both of those properties would face foreclosure and Villeroy would end up back at a job in a local oil refinery. He would use that opportunity to save money and learn as much as he could to once again try his hand at entrepreneurship, where he knew he belonged.
Villeroy, a Los Angeles, CA. resident, would attend a real estate seminar that he said he learned very little at, but which led him to a mentor who would help change his life. The man outlined a way to make money selling services on Craigslist, which led him into private equity investing which Villeroy gave a try and was very successful at it.
Villeroy, who attended college for a few years, has spent most of his career in entrepreneurship putting deals together which made him perfect for starting Beyorch, a private equity firm unlike any other. Most private equity companies are for those who can invest a lot of money and tend to be for the wealthy. Beyorch is for everyone and those interested in investing can start with as little as $1,000 or $100,000.
After a couple years, Villeroy would meet another mentor who would lead him into a business working on raising capital that would help him make about $5 million before he was 30 years old. And from there he would started Beyorch based on his life experience and thirst to become wealthy. Villeroy explains that Beyorch is for anyone no matter if they start with a little or start with a lot to invest. For the cost of an online $49 subscription, investors will have the opportunity to work with an advisor who will help them make good investing choices along the way.
Time Stamped Show Notes:
4:46 – Let's get to know Andre Villeroy
He had worked in the corporate facility which is a big of American customer service
He met someone that was actually in private equity and she was connected to someone that was extremely deep in private equity in terms of experience and he started coaching Andre.
He jumped back into doing deals and he was just very passionate about putting investment deals together and  raising capital
Real estate isn't for everyone
We've had successes, even failures and the failures have made you stronger, taking you to another place and it's always important for people to hear that because we all fail.
15:30 – Business ninja hat principles
To challenge you what you've ever been challenged, you know because that's the only way that we can help people.
15:59 – Why I Expect Failure And Celebrate Success
When we have success, we go out and we celebrate the success. Then, we try and figure out how to have more success. When we have the failure, we sit down and go what the hell went wrong, we dissect it.
You just have to be so determined from the jumpstart before it even occurs, you have to just be so determined from day one.
It's a mindset you know and success works the same way
18:09 – The Definition of Success Is Yours to Decide
If you make a decision you really can't do anything but stick with it.
The book of Wallace D. Wattles called "The Science of Being Great"
This book's just like dropping knowledge after knowledge after knowledge and it's all about mindset
19:21 – Why is it so important to invest?
You need to invest and investing is leverage
Most of the people that invest go into real estate
If you really want to invest, it's better to invest in private equity,  investing in companies that already have the infrastructure
Catching things on the climb
22:05 – What happens before a company goes public?
Every company raises capital privately, you just never hear about it.
The opportunity is before they go public. That's where our company manages-the before, the behind the scenes,  you're still private, when you know when you're gonna make investor dividends
28:21 – Where to find Andre Villeroy
To learn more about Andre, visit his website here.
For his Facebook, explore here.
For his LinkedIn page, check this link.
For his YouTube Channel, watch here.
31:46 – Action Steps
Andre says, "Dig within yourself, take your time, there are no corners to cut, make sure your foundation is strong and you'll stand through anything".
Beyorch, Inc. a brand new tech company that brings together early-stage companies who need investor capital and investors, e.g everyday consumers who're looking to earn investor dividends. Beyorch is already in conversation with companies that are gearing up in the block-chain arena, whereas — CEO, André Villeroy said; "We will see more and more industry leaders leaping toward this technology. This technology will eventually be used globally, especially in banking. Consumers should get in and get in now, because years from now the pay off could be bigger than Microsoft Corporation".
___________________________________________________________
If you need some social media strategy, reach out to Janet:
Sign-up and learn more here:
Janet's Social Strategies 101 Community
If you need some networking and entrepreneurial tips, reach out to Terry:
Where to connect with Business Growth Time:
Join us in our Facebook Group: Business Growth Time
Ways to subscribe to the Business Growth Time Show or Podcast: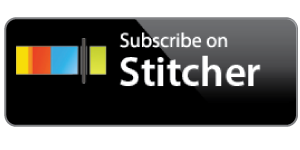 Help Us Spread the Word!
If you enjoyed this episode of the Business Growth Time podcast, we'd love a review!!! Please head over to iTunes, leave a rating, write a review and subscribe. 
Looking for content ideas to post on your Social Media sites?  Then you will love our Guide!  You can Download the Ultimate Guide to Social Media Content Creation…and it is absolutely free.