In this episode of Business Growth Time, we talked about "Facebook vs LinkedIn Video ."
Listen to Episode via Podcast:

Watch the Episode on Video:
Time Stamped Show Notes about Facebook vs LinkedIn Video:
1:46 – Facebook Live on Social Coffee Time
One way a page could reach people was doing a Facebook Live
5:17 – Terry's videos (#10Tips10Days by Terry Bean)
This video leads from where you are its lessons from everyday leadership
You can find the videos using these hashtags #10tips #10days
You would actually find this video in numerous other videos from other lengths and creators
10:36 – The Social Coffee Time show
This social Social Coffee Time show on our podcast is getting a lot of downloads
Janet still believes that in a Facebook page videos by far because there's a reason for that
11:19 – If you want to hear more about how to use these videos and how Terry's using LinkedIn videos and Janet's using Facebook videos.
Tune in to our podcast Business Growth Time and definitely subscribe
Terry's got some tips on how to use video and create what's called a smart link so you could put a series of videos together.
12:50 – Day four of the ten tips ten days this video
This video had 952 views, this video was on the idea of knowing who you are and the entire frame of the video was Terry's license plate.
14:20 – The reason why Janet's still stand behind a Facebook page videos
Janet's have been doing very well with doing a set of up there Facebook ads and coach them
If you're looking at just organic and you're never gonna do a video viewer audience and do a Facebook ads then go to LinkedIn.
If you know your ROI and if you know your strategy, videos still hot on Facebook
17:29 – LinkedIn is growing in terms of user base
LinkedIn just hit 575 million
CNBC reports: YouTube is about to pass Facebook as the second biggest website out there...READ HERE!
The four visiting websites are Google, Facebook, YouTube, Amazon, and Yahoo.
22:22- Terry's video on LinkedIn, talks about authenticity and why video matters
It showed it had 730 views and that was in about ten hours
25:31 – Next video on the list called "Mutual Admiration Society"
This video is about shining the light on other people and saying who's doing good work in just making other people aware of cool folks.
2262 views, 35 likes, and  46 comments
Definitely a great way to position yourself as a good guy and in people love when you shine the light on other folks
27:01 – Video Tagging on people
So, you just want to have a real purpose behind it and think what the strategy that you're doing on LinkedIn has a true purpose behind it.
27:57 – Terry's last video
The last video dropped three weeks ago
Almost 4,000 views, 73 likes and  fourteen comments
It starts with a bit of a rant today stop telling prospects and others how busy you are you're not busy you're blessed
Make sure you're putting it on LinkedIn then equally important make sure you're putting on Facebook and then but do it natively
29:42 – Repurpose your content
Repurpose your content put it to Facebook, Instagram and LinkedIn
Make sure that you're using this content in a methodological way
LinkedIn is what Facebook was at one point with video and LinkedIn will get the hint similar to Facebook
30:49 – Smart Link Tool called "SMARTLISTS"
You can go in and you can create what he calls a smart list and the smart list is so easy to create right after you set up your own personalized websites.
You can create a smart list you can name it you can put images up there you can drop as many videos in there as you'd like it would be a great place for all your social media.
All you do is copy the link to to the to the list and all ten or twelve or 40 videos all sit there in one spot.
33:23 – Takeaway from the Show
Use video, Test LinkedIn, Test Facebook!!!
 If Facebook has a strategy get some money behind it and take people on LinkedIn and figure out a strategy there put your videos and on YouTube.
We would love to hear from you how your video strategy is working and where your best results with it.
If you have got value out of this, we really would love you to leave us a review!
_____________________________________________________________
TO LEARN MORE ABOUT JANET AND WHAT SHE OFFERS:
Sign-up and learn more here:
Janet's Social Strategies 101 Community
TO LEARN MORE ABOUT TERRY AND WHAT HE OFFERS:
Where to connect with Business Growth Time:
Join us in our Facebook Group: Business Growth Time
Ways to subscribe to the Business Growth Time Show or Podcast: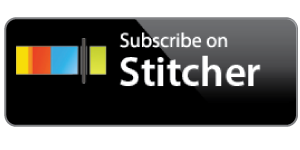 Click here to subscribe via iTunes.
You can also subscribe via Stitcher, Google Play & Libsyn
Help Us Spread the Word!
If you enjoyed this episode of the Business Growth Time podcast, we'd love a review!!! Please head over to iTunes, leave a rating, write a review and subscribe. 
Looking for content ideas to post on your Social Media sites?  Then you will love our Guide!  You can Download the Ultimate Guide to Social Media Content Creation…and it is absolutely free.