In this episode of Business Growth Time, we talked about " Janet speaking in Egypt."
Listen to Episode via Podcast:

Watch the Episode on Video:
Time Stamped Show Notes:
4:19 – About Egyptian Wine
5:6 – Why Janet went to Egypt?
*About World Youth Forum – World Youth Forum is a platform built for promising youth. It sends a message of peace, prosperity, harmony, and progress to the entire world. It engages youth from around the globe in an enriching environment, allowing them to exchange views and recommend initiatives to decision-makers and influential figures. The forum is a chance for them to engage with top policymakers, network with promising youth from the region and the world that are determined to make our world a better place for everyone.
They really cater to the youth.
The President of Egypt, Abdel Fattah el-Sisi, was at the entire event and a lot was built around government.
11:36 – Janet shared some photos on Instagram
Enroute to Egypt, they had inflight movies and everything possibly wanted in business class on the 10-hour flight, including very spacious seating.
When you fly internationally, a lot of those airlines are better when it comes to business class
13:5 -The trip from the airport to the hotel
When they landed in Cairo,  it is very much desert
The interesting thing is Cairo airport is very small.
16:48 – Is Egypt is safe for you to travel?
It's very safe because they're definitely checking for everything and anything, nothing is going to get in there.
The resort is on the Red Sea.
As far as clothing standards, women may wear anything they are comfortable wearing, short skirts, no need to cover heads or clothing. Very modern and accepting of everyone.
19:49 – What's in  World Youth Forum
A lot of different reasons for it, but it's to bring youth from around the world together.
A lot of people from the Egyptian government,  a lot of leaders,  a lot of major social media influencers, internet marketing influencers and different types of influencers and there were a lot of college students.
There was between 5,000-6,000 attendees and 200,000 a

pplied to attend. 

Jérôme Jarre  was one of the influencers and part of the panel, he got his start mainly on Vine and Snapchat
If you go to the  World Youth Forum Facebook page you will find the whole thing was recorded on Facebook live
MARK BUSTOS  was also at that event, he is the NYC-based celebrity hairdresser who was born in Nutley and started cutting the homeless people's hair. #BEAWESOMETOSOMEBODY
28:48 – On their Panel Discussion
They were 12 people on the panel
Jeff Bullas, he is one of the biggest internet bloggers, and Janet was able to spend some time discussing business strategies with Jeff Bullas while they were there and she gained valuable business advice.
33:54 – Takeaways
Janet will still be doing Facebook lives, but will be not doing social coffee time anymore, basically because of changes within Facebook and reach
Great to learn that many people are doing so much to help people in everyday situations through their social media channels and are really making a difference in people's lives.
Influencers are what they are because they're doing so much good by giving back and it feeds back to them.
___________________________________________________________
If you are interested in learning more about social media strategy, reach out to Janet:
Sign-up and learn more here:
Janet's Social Strategies 101 Community
If you need some networking and entrepreneurial tips, reach out to Terry:
Where to connect with Business Growth Time:
Join us in our Facebook Group: Business Growth Time
Ways to subscribe to the Business Growth Time Show or Podcast: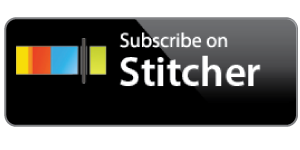 Help Us Spread the Word!
If you enjoyed this episode of the Business Growth Time podcast, we'd love a review!!! Please head over to iTunes, leave a rating, write a review and subscribe. 
Looking for content ideas to post on your Social Media sites?  Then you will love our Guide!  You can Download the Ultimate Guide to Social Media Content Creation…and it is absolutely free.