In this episode of Business Growth Time, we talked about " Hiring in Mexico and Entrepreneur Lessons with Chris Martinez."
Listen to Episode via Podcast:

Watch the Episode on Video:
About  Chris Martinez:
Chris Martinez is co-founder of DUDE which provides unlimited web design and development for digital agencies.  Chris owned a digital agency for over 6 years and in 2013 moved all of his web design and development to Tijuana, Mexico and it was a total game-changer for his agency.  He quickly learned that Tijuana gives agencies all the benefits of outsourcing and none of the downsides.  In 2017, Chris launched DUDE and is now providing the perfect outsourcing solution for digital agencies.
Time Stamped Show Notes:
6:13 – Why Chris Martinez moved into Mexico?
In 2012, he started his agency, but it was not working.
He moved to Tijuana to try and build a team, because it's so close to San Diego.
In  2017, he launched DUDE and that's basically where now they're working with other digital agencies.
7:09 – What DUDE  offers?
They offer unlimited web development design for agencies and it's been great.
They have grown the team, just in the past nine months from five people to 20.
10:34 – Why he choose to live in Tijuana
His grandfather is originally from Mexico.
He always had this desire and it also came from his dad to see if he can do something in Mexico.
They had to figure it out how to hire people and that took a little while.
12:45 – What to know about their Pod System?
They have their pod system, where basically an agency will pay a flat rate and they get access to a team of anywhere between four to five people.
There's a team leader, which is called a pod leader. One point of contact.
13:42 – Dedicated employee program (Staffing agency model)
They had this another program were agency comes in and they're getting a lot more projects because of our their team and then they get even more projects.
They find them a developer or designer down here in Tijuana and then they are dedicated to that agency for 40 hours a week so they're only working on that agency.
14:56 – Chris Martinez Entrepreneurial history
He had been a soccer player when he was in high school, soccer was an outlet. Then, a life changing event happened with a friend.
He said college was an amazing experience for him and exposed him to all these different ways of thinking.
He always had an entrepreneurial streak.
He started a note taking service and made great money while in college for the time, $1,500.
He started this soccer magazine, a print soccer magazine in 2007. Horrible time to start a print magazine, had financial challenges at this point.
Had to get a job, but always had ideas!
Taught himself WordPress and built a website in a weekend.
Book Dot Com secrets was a life changing book
20:57 – DUDE's story
He did his version of meditating and listened to a podcast and he started listening this podcast of Russ Perry who started  Design Pickle and that's where he got the inspiration to do his agency.
DUDE's started and DUDE actually stands for  "Digital updates done by experts."
And that's when DUDE was born!
25:43 – How Chris connects with people
You don't have to be this billionaire expert to connect with people.  The reality is that people only want to connect they really want to connect with people that are just a couple of steps ahead of where they're at, because those people make it so much more real.
28:20 – The differences and  advantages of working with Tijuana
The northern parts of Mexico are gonna be a bit better if you want people who understand American culture a bit more.
Advantages on working with Tijuana, in particular, time change obviously.
When you look at the labor rates, Mexico's you know can be two or maybe three times as expensive two-and-a-half times more expensive than the Philippines, but the back and forth factor with Philippines sometimes…came into the decision of cost justification.
32:35  – What are the services they offer?
They help build out all their websites and funnels.
They help set up an autoresponder, do design work, landing pages, click funnels, Shopify, etc.
Anything that they would send over to a designer or a developer, they basically handle.
The only thing that they don't do is copywriting or running Facebook  ads.
They can find a full stack developer, mobile app developer,etc.
Flex system
Everyone's ultimate goal is to have a business they can operate from the beach, but it doesn't always happen and DUDE can help.
35:01 – Where you can find Chris Martinez 
Get a free digital PDF, just email to Chris at chris@dudeagency.io
His book is available on Amazon called "Hacking Mexico" so you can go buy it, if you want.
To learn more about  Chris Martinez, visit his website here.
For his Facebook page DUDEAgency.io , explore here.
For his LinkedIn page, check this link.
*Chris is also a Speaker, Marketing Consultant, Sales Trainer, Online Video Producer, and author of "It's Not JUST A Website: The Small Business Owner's Blueprint for Taking Your Business Online" as well as "Hacking Mexico: How to Outsource Your Web Design and Development to Tijuana, Mexico and Build the Agency of Your Dreams".
___________________________________________________________
If you need some social media strategy, reach out to Janet:
Sign-up and learn more here:
Janet's Social Strategies 101 Community
If you need some networking and entrepreneurial tips, reach out to Terry:
Where to connect with Business Growth Time:
Join us in our Facebook Group: Business Growth Time
Ways to subscribe to the Business Growth Time Show or Podcast: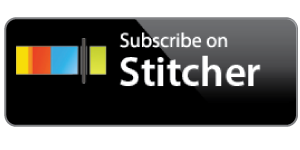 Help Us Spread the Word!
If you enjoyed this episode of the Business Growth Time podcast, we'd love a review!!! Please head over to iTunes, leave a rating, write a review and subscribe. 
Looking for content ideas to post on your Social Media sites?  Then you will love our Guide!  You can Download the Ultimate Guide to Social Media Content Creation…and it is absolutely free.