In this episode of Business Growth Time, we talked about " When it is the best choice to NOT become an Entrepreneur with Rob Deptford."
Listen to Episode via Podcast:

Watch the Episode on Video:
About Rob Deptford:
I've been involved in hundreds of employee layoffs. Many departing employees have told me how unhappy they were in their job, and how relieved they felt to be let go. They had become disenchanted. Their performance showed it. Their colleagues, managers, family and friends noticed it.
Unfortunately, now they had to take a reactionary approach to career planning under stressful circumstances.
What if they had been more proactive in their career management? What if their company had offered independent, unbiased coaching as a resource prior to having to make a termination decision?
Some people are able to rediscover joy in their current role. Others choose to move on, and that's what is best for both them and their company. Some even choose to completely reinvent themselves.
Forge Ahead Coaching grew out of a desire to help people navigate the changing world of work through coaching, strategy development and action to help them be happy, effective and resilient as they progress in their careers.
Everyone has a unique situation. That said, here are some areas we may consider:
Career transition can involve assessment, exploration, networking techniques, coached resume and cover letter writing, interview skills, salary negotiation strategies and communicating your departure.
Time Stamped Show Notes:
7:47 – What is  Rob Deptford story?
He is also working with people who are in a more proactive, mindset of Career Management
Rob says that "The world of work is different than it used to be. Job security is not really a thing anymore."
10:46 – When was the last time Janet has a career transition? It was at Target.  Plus a few other places and she started selling on Ebay while working on 1998.  There are great perks to both working for someone and also perks for owning your own business.
It's a struggle at times when you own your own business to learn all the different pieces in a business. – Janet says
12:35 – What are the pros and cons of business?
We have to understand a little bit about what you're getting into if you want to make that entrepreneurial leap
The pros and cons, either way, it's just a matter of knowing, than what you're getting yourself into
The risks are pretty apparent, when you see the statistics that are out there about the failure rate of new businesses. It's a very scary thing and so to take that leap is a big deal for people.
15:07 – Honest Reasons Entrepreneurs Fail (That Have Nothing to Do With Their Ideas)
If you have no idea getting into it, getting started in entrepreneurship, they can be an unpleasant surprise.
You do have to know that you've got a product or a service that people want and then you got to figure out how you're going to put this thing together and actually launch.
The perceived safety net
Small percentage take the leap to entrepreneur
It takes money to make money when you own your business
If people don't have something to be able to put some money in, it's gonna be much more difficult.
The job career maybe going and saving some money, while you work a job.
17:36 – Transition Plan When Leaving a Job
For the most part, at least you're drawing some income while you're doing that.
You've got to have some flexibility in the work you do
22:28 – How Rob works with people right now?
His approach is really rooted in life coaching more so than the kind of traditional career development type.
He really spends a little more time on exploration.
Whether you're going into the next job or starting a business, you need to know these things in order to set yourself up for success, clarity, strategy, develop cover letter, maybe a retirement plan.
What's important to me, turn it into something tangible.
24:38 – Understanding What Motivates You and What Motivates Others
Understanding what motivates you and what's going to get you out of bed in the morning is a big piece of it.
When you like what you do, it doesn't matter, when you're doing it as long as it ends and why you're gonna do it.
*So, are you happy at what you're doing and if you're not why do you stay? We only live once as they say right! So, why not do something that is a good fit for you?
26:43 – Age Discrimination in the Workplace
There are some employers that have become a little more progressive and recognize the value and having that experience in their organizations.
The trick for a job is to search a candidate who's looking is to identify those organization.
Being in the right market, helps for one thing.
Anything else you can identify that would be the high value for your target employer, those are the things that are going to be the hook and that are going to captivate them.
There are no succession plans in this time of budgets in companies.
Spray and Pray philosophy
30:13 – Why You should Apply Early to Jobs? How you might be a fit for the role that you're applying to?
If you get in early, you might have a better chance, and the more applications, the better the odds.
We have to be strategic about our applications to try to beat those applicant tracking systems.
The more specific you can make to the target employer, the better chances are going to be.
33:22 – Should You Have Separate Resumes For Different Types of Jobs?
So, it's understanding how you're applying, who you're applying to and what the expectations might be. What they would appreciate, really putting yourself in the employer's shoes and trying to anticipate a little bit.
35:27 – To learn more about Rob Deptford services
36:52 – Action Tips on Dealing With Job Transition
Take that time you need to shift gears, if you need to
Make it happen because after once you do that the first thing, the rest gets easier.
Surrounding yourself with the right people makes all the difference
To learn more about Rob Deptford, visit his website here.
For his Facebook page, explore here.
For his LinkedIn page, check this link.
Follow his page on Twitter
Rob, helps you with the following:
Identify smart career targets that fit with your goals
Grow your leadership muscles and take ownership of your career and life journey
Learn to create the necessary tools in effective formats (resume, cover letter, LinkedIn profile, etc.)
Master interview techniques that will leave a great impression
Ensure your personal brand is aligned with your target and well positioned
Understand how to leverage your network, including your LinkedIn network, to build sustainable work-life fit
___________________________________________________________
If you need some social media strategy, reach out to Janet:
Sign-up and learn more here:
Janet's Social Strategies 101 Community
If you need some networking and entrepreneurial tips, reach out to Terry:
Where to connect with Business Growth Time:
Join us in our Facebook Group: Business Growth Time
Ways to subscribe to the Business Growth Time Show or Podcast: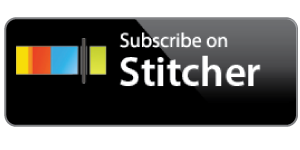 Help Us Spread the Word!
If you enjoyed this episode of the Business Growth Time podcast, we'd love a review!!! Please head over to iTunes, leave a rating, write a review and subscribe. 
Looking for content ideas to post on your Social Media sites?  Then you will love our Guide!  You can Download the Ultimate Guide to Social Media Content Creation…and it is absolutely free.