In this episode of Business Growth Time, we talked about "How to Work Trade Shows with John Bullard Sr."
Listen to Episode via Podcast:

About John Bullard Sr:
I have over 30 years experience with buying and selling with Trade shows. I am an author, public speaker, and entrepreneur with many successful businesses under my belt. I was blessed to overcome medical issues over the past 4 years that allowed me the blessing of continuing to do my work of helping others. Life is to short push forward and live your dreams. I started my webinar show prosellertalk.com to help other small business owners and entrepreneurs grow successfully with the most recent strategies, tools and tips, I have a close knit family, my beautiful wife Esther married 35 years and two wonderful sons. The oldest is a successful entrepreneur and the youngest works in our Fulfillment Center (myfulfillmentteam.com) alongside my wife who runs the business. I do have two awesome grandchildren who are wise beyond their years and keep me young.
Watch the Episode on Video:
Time Stamped Show Notes:
30:00 – Let get to know John Bullard Sr
John says life is short so push forward and live your dreams!
4:27 – Trade shows and how to utilize trade shows
There are big trade shows out there like A.S.D. that Javits Center 
John advised that you go first into smaller trade shows like  Dallas Market, Chicago.
John believed that if you find something just because it sells you won't stay with it if you don't love it, you gotta love what you're doing.
There are over ten thousand trade shows in the U.S per year
There are all trade shows of all different things
08:32 – You have to have a WHY
We have the choice and what we want to do with the twenty-four hours
You have to have that why, what is your why? what is burning inside you? and why do you want to do it?
So, you need to have data that data is what you want.
You don't need a big audience to sell these, you just you need a targeted audience.
Do keyword research and when you do that you're going to see things come up
12:50 – Successful Trade Show tips
Careful planning and research can go a long way towards ensuring a successful showing at your next trade show.
Amazon is the biggest market out there
Bring it to market-based on data not because Amazon doesn't have it still has to be based on data
Testing allows you to get more data it allows you to see the market and it allows you to not jump in with both feet
15:56 – Why he stay away from a company that tells him that he can buy the case?
You've got to think of this as a business and not a hobby.
If the point of entry is harder to get to, not everyone is going to do it.
18:54 – Getting Through Gatekeepers to License Your Products
You can start going after influencers in Facebook group.
Influencers and then a group can get into the admin
When you go viral and you don't need Amazon anymore because now you're selling it through influencers .
It's going to be going to influencers that have the big audience
It doesn't just work with products it can work with services too
The gatekeepers are the ones or the influencers are the ones that are going to make it happen for you
23:08 –  How do you prepare for a trade show
When you have a business card you will professional you look like you're there so you have business cards and you have a tax ID number with you.
24:15 – Trade Show Marketing Success For Small Businesses
Competition takes the price there are different types of sellers out there.
Know your business model when you go into a trade show, know what you're trying to do.
If you're looking for a high volume you'll sell more but you'll make less money but you could end up making more money if the volume is there to support you sell.
27:37 – Trade shows in small business: Pros and Cons
Now if you've already researched the company would you also can do online you can go into the trade show
You have to negotiate you know you need to know your options you need to know that he wants your business just as much as you want their business.
35:51 – Where to find John Bullard Sr
A lot of businesses are put off exhibiting at a trade show because of the cost. It's true – developing a great trade show exhibit, training your staff members, and travelling to the event itself isn't a very cheap process. However, like most forms of marketing, with the right strategy, a trade show can be a very profitable choice.
In this run-down, we discuss the core benefits of exhibiting at a trade show.
___________________________________________________________
If you need some social media strategy, reach out to Janet:
Sign-up and learn more here:
Janet's Social Strategies 101 Community
If you need some networking and entrepreneurial tips, reach out to Terry:
Where to connect with Business Growth Time:
Join us in our Facebook Group: Business Growth Time
Ways to subscribe to the Business Growth Time Show or Podcast: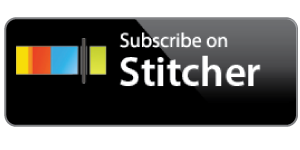 Help Us Spread the Word!
If you enjoyed this episode of the Business Growth Time podcast, we'd love a review!!! Please head over to iTunes, leave a rating, write a review and subscribe. 
Looking for content ideas to post on your Social Media sites?  Then you will love our Guide!  You can Download the Ultimate Guide to Social Media Content Creation…and it is absolutely free.