In this episode of Business Growth Time, we talked about "Simpson's Showrunner with  Al Jean with ."
Listen to Episode via Podcast:

About Al Jean:
Alfred Ernest Jean III (born January 9, 1961) is an American screenwriter and producer.[1] Al Jean is well known for his work on The Simpsons. He was born and raised in Detroit, Michigan and graduated from Harvard University in 1981. Al Jean began his writing career in the 1980s with fellow Harvard alum Mike Reiss. Together, they worked as writers and producers on television shows such as The Tonight Show Starring Johnny Carson, ALF and It's Garry Shandling's Show.
Al Jean was offered a job as a writer on the animated sitcom The Simpsons in 1989, alongside Reiss, and together they became the first members of the original writing staff of the show.
Time Stamped Show Notes:
1:45 – How Al Jean & Terry meet?
4:30 – Where & When Al Jean graduated? How did Harvard come about?
He graduated  high school at sixteen and went off to Harvard, was in premed.
8:02 – Why some writers came from a Harvard School?
9:14 – How Al Jean job as a showrunner starting points?
He reads a thousand spec scripts , the majority of staff are people he's hired.
10:04 – How many writers are actually involved in a show today VS writers were involved in the show 1989?
There were 2 writers, then 5 writers in the early days
First three seasons there were about eight to ten writers.
Today there are around 20 writers
They also hire additional writers to do freelance scripts.
Scripts are started in one room, then passed to the next room, often gets rewritten all the way along
13:27 – The predictions that they have made, Bart 9/11
Magic goat making predictions
Show has lasted 30 years
"The Simpsons" cartoons was one of the long-running animated comedy focuses on the eponymous family in the town of Springfield in an unnamed U.S. state.
People would make a point of getting home to watch it due to the quality and content of the show
19:15 – Did Al Jean watch their own shows?
20:57 – What people "miss" sometimes on "The Simpsons"?
Salt Mandala episode coming up
Never like to dumb anything down, but they hope to open the world to you
How Google is being used and how the writers need to check everything prior to shows
Example Comicon and Zena
Bar room argument is passe…because people will "Google It".
23:31 – Fans, writers and the popular outcome
The fans there as only fair in terms of stuff that they put in –Al Jean said-
24:17 – The history and conflict behind the creation of The Simpsons
Sam Simon passed about five years ago
Matt and Jim are very involved
Sam donated some of his money to animal charities that would reduce the animal population., training strays to be assistance animals, and vet programs.
26:50 – The Tonight Show Starring Johnny Carson
28:05 – What's the writing process for  The Tonight Show Starring Johnny Carson and how does it differ for The Simpsons?
Johnny was a very private person
8 writers for scripts-monologue
If their joke made the cut for the monologue, they were very happy to have made it through to the at point
December 17, 1989: First Simpsons Episode, Al Jean was in Disney World the following week with a Simpsons jacket and people were trying to buy his jacket…Fox was not in the top networks…and that's when he knew it would be a hit..since they wanted his jacket 1 week after the first show.  Merchandise really grew
33:21 – The Simpsons when did is start
They started on Thursdays against the Cosby Show and outlasted the Cosby Show.
33:62 The Critic, a Simpson spinoff-were did it go
They had some political machinations where the person who bought it, got fired, then the person who took it over didn't want to keep it on the air
36:15 – The Simpsons characters & Special guest voices
So many celebrities were featured
41:05 – How hard is it to attract the level of people to come on on that show especially in the early years on both of the shows?
People weren't always sure they wanted to be on it.
Jim had a deal with ABC that he wanted to show and we had a deal with him
Al Jean watches every episode
44:19 – Here's how old each character in The Simpsons will be this year
For the most part The Simpsons has avoided having characters age. There have been a few birthdays here and there, but a floating timeline is used where everyone remains the same age in the current year.
Homer Simpson – 39 in the show, 60 in 2016, never celebrated a birthday on the show
Marge Simpson – 34 in the show, 58 in 2016
Bart Simpson – 10 in the show, 36 in 2016
Lisa Simpson – 8 in the show, 34 in 2016
46:54 – How long did it take to put a movie together?  The Simpsons Movie
They had seven writers initially and we wrote one-seventh of the script and put it together.
They had three screening, One was in Portland, Arizona, and San Diego.
80 minute movie, but enough content for more….and still years away because of the time it takes while doing the show at the same time of the movie.
Long days, 7 days a week.
Much more than 4 times the work
49:04 – The Simpsons Movie 2
53:56   – What's it like to write for The Simpsons?
Al and Mike were in the middle of their development deal that they had there. They had started with The Simpsons, and then they did The Critic, and then they had a development deal with Disney that enabled them to create shows and do pilots and things like that.
He works for Jim Brooks for 30 years, he only wants the best material in the show.  Never ego, never who gets what line.  So great that wrtiers are in charge and not competitive.
Characters that are homage to people
59:04 – The Greatest Line Every 'Simpsons' Character Ever Delivered
When Stephen Hawking was addressing people and Homer goes, "Larry Flynt is right!" –One of Al Jean favorites line:
01:00:25 – The Simpsons: Politics 
Al Jean,  "Thank you for being awesome fans! "
___________________________________________________________
If you need some social media strategy, reach out to Janet:
Sign-up and learn more here:
Janet's Social Strategies 101 Community
If you need some networking and entrepreneurial tips, reach out to Terry:
Where to connect with Business Growth Time:
Join us in our Facebook Group: Business Growth Time
Ways to subscribe to the Business Growth Time Show or Podcast: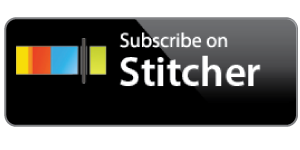 Help Us Spread the Word!
If you enjoyed this episode of the Business Growth Time podcast, we'd love a review!!! Please head over to iTunes, leave a rating, write a review and subscribe. 
Looking for content ideas to post on your Social Media sites?  Then you will love our Guide!  You can Download the Ultimate Guide to Social Media Content Creation…and it is absolutely free.