Business Growth Time 100th Show Celebration and Review!
Listen to Episode via Podcast:
Watch the Episode on Video:
Time Stamped Show Notes:
01:43 – History of Business Growth Time  and how the show came about
03:40 – How Janet & Terry know each other
They started doing Business Growth Time three years ago
They are a high school buddies, graduated class  1989
06:35 – How did they get started with the show
09:14 – Here are some of the guests who got interviewed by "The Social Media Puppet" on the first 40 shows
Sebastian Rusk, Mike O'Neil, David Foster, Melanie Perkins (Canva Founder) , Grandma Mary, Nathan Latka,  Ryan Horn & Jack Ma.
11:22 –  They decided to start over again with a new show with Terry
Terry & Janet started using  Blab for the videos and embedded on the blog.
They also started with Google plus so they did videos because they always wanted this to be the best.
Janet & Terry want a video when they interviewed people especially they can see and they feel like they get to know them so much better.
Zoom is a great platform if you are interviewing privately
17:49 – Top 100 Guests in Business Growth Time
Kevin founded BizNet Internet Solutions back in 1994. He started out as an internet service provider then grew into a web app development company.
Dafna Michaelson Jenet – Was a state representative in Colorado now. She is the author of of a newly launched book, It Takes a Little Crazy to Make a Difference.
Both Ralph and Carol Lynn are fascinated with content creators because they believe marketing starts with content creation.
They discussed about "Effective Facebook Marketing."
Karen has been running Amy Porterfield's Facebook Group. She is a Facebook guru and founder of YourGo2Gals. She helps clients all over the world with online and Facebook marketing.
Me, Myself and Why? The Secrets to Navigating Change, one of Lisa's books talks about hardwiring and helping a person through the change.
 Gary is known for Twitter. Gary is a ife and business coach, mindset coach, motivational speaker, trainer, former talk-radio host.
Steve is both creative and creator. He is good with graphics and development.
They discussed  "Periscope"
They discussed "The Power of Masterminds "
Bonnie Frank was a Founder and CEO of Women in Biz. As a success coach and trainer, she helps women start and grow businesses online.
They discussed on " How Fitness can Improve Business Productivity."
Wendie has an entrepreneurial background, a nationally-recognized name in the fitness industry; She is passionate about motivating and encouraging people to make fitness and nutrition part of their daily routine.
They discussed about on "Insight on the Changing Landscape of Tech and Marketing."
He was one of the creative heads with a small agency in Boston before joining Ford Motors to lead their global initiative for social media.
Annie's gift of being a go-getter and motivator is contagious! She brings energy and positivity into every room.
They talked about on "How to Write a Book & The Importance of Sharing your Story."
They discussed about "Planning and Advice for Entrepreneurs."
Vincenzo Landino is an entrepreneur, speaker and host of the Brand Boost Podcast. He is the co-founder and Creative Director of Aftermarq, video content consultants, specializing in brand amplification and digital storytelling.
They discussed Videos
They discussed about "Customer Care in an E-Commerce environment."
Bill Svoboda founded CoedMonkey.com, an online custom t-shirt company
They talked about "Video Creation Strategies."
 He launched Lawrence Technology Services to fill a need in the market. His passion for technology, computers, and engineering is prevalent in everything he does.
Rosh Sillars became Google certified in how to write some fantastic SEO copy and really drive traffic.
They discussed about "Beat out your Competitors using On-Page SEO."
Jeff Bajorek & Christie Walters
Chris Brogan is CEO of Owner Media Group , providing skills for the modern entrepreneur. He is also a highly sought after professional speaker and a New York Times bestselling author of nine books and counting.
They talked about  "The Realities of being an Entrepreneur. Not Busy. Blessed."
They talked about "See a problem. Create the Solution
Currently, he is the CEO of Skipstone, LLC which is a one-of-a-kind conversational video platform used by businesses for successful video training .
They discussed " Social Selling"
They discussed on  "How to Build your Email List using Simple Quizzes! "
Josh Haynam is the co-founder of Interact quiz builder a tool used by more than  30,000 thousand businesses including the American Red Cross,  Tony Robbins and Forbes.
He is a professional videographer who has had the opportunity to travel all over the country creating videos for entrepreneurs to help them promote and grow their business.
Michael Melfi is an Intellectual Property Attorney, Entrepreneur Coach, Investor, Media Personality and four-time author.
Personal Side of Terry and Janet
On show 66, Janet & Terry talked about their "Personal Life".
They also talked about their entertaining Rabbit and a Funny Cat
21:05 –Janet's  Give away 
Janet give a lifetime membership to her social media community to a one person who win
It will be coaching attention and coaching calls you get access to her  Socialstrategies101 course and then you're part of the group.
22:57 – Some of the great points on the past first 50 episodes of Janet's
This is still completely, and in fact. why today people do business with people they know like and trust and that's part of the reason we love video so much is because people get to know, like and trust you to a different level, more like you actually know that person.
He ran all of the social media for Ford for a long time. And then maybe he was the one that originally created the puppet.
Scott said that in Social media, apply your listening skills twice as hard as you're talking skills.
Episode 28 – How Fitness can Improve Business Productivity with Wendie Pett
She talks about sitting is the new smoking and just to do small exercises throughout especially a lot of those entrepreneurs we set all day long on this computer.
Episode 41 – Effective Facebook Marketing with Karen Newland
She is a Facebook ad expert.
Janet & Karen are good friends
She talked about how Facebook can increase the ten thousand organic growth by following these simple four steps.
Episode 48 – Focus on your Focus – Focus to be More Productive with (Janet & Terry)
Janet & Terry talked about "Focus" – Follow one course until success
They were talking at one thing at a time

Some of the key points they talked about:

1. Limit those distractions and stay focused at one thing at a time and get it done.

2. Our focus really dictates our subconscious mind

3. Stay Focused , Get Focused and be right the next time
26:00 – Terry's great pointers on the  second 50 episodes
Episode 57 – You Win or You Die: Leaving Your Marq with Video with Vincenzo Landino
He said that 90 percent of all content that you see will be video
Episode 51 – Planning and Advice for Entrepreneurs
Dr. Nicole and Dr. Keith Farmer had a line about having affirmations in sharing them all over the place. This is advice for entrepreneurs they're like make sure that you have your affirmations written. Posted where you're going to see them.
Keeping that in your mind keeping it top of mind is so important.
Episode 52 – 9 Tips to Working a Networking Event Like a Pro
Janet & Terry talked about the ten things you need to do it networking events.
Terry talked about the number one excess is you have to wear it every event is  necessity to wear at an event
Smile you have to have a smile almost afford
Episode 59 – Customer Care in an E-Commerce environment with Bill Svoboda
They talked about that it's no longer enough to have customer service, but, you have to have care in that service
Episode 63 – Video Creation Strategies with Tom Lawrence
He talked  on creating a video.
He shared a tool that he really like the idea of called OpenShot which is a really easy video editing software.
OpenShot super easy to use.
Episode 64 – Beat out your Competitors using On-Page SEO with Rosh Sillars
Talking about on page S E O and he was talking about just active, being regularly active, being continuously active and posting more than normal.
Episode 89 – Blogging 101 with Mike Allton
He was talking about the importance of Cornerstone content
Episode 69 – 9 LinkedIn Tips you Must Apply Now
This was Janet & Terry* eisode
It was about LinkedIn tips, that "Google trust LinkedIn.. If you do a search for a person one of their first three to five results is going to be their LinkedIn profile."
Episode 70 – Ignite your Brand with Asha Mankowska
Terry's loved this line from Asha "Your niche, niche, niche, will make you rich, rich, rich ."
Episode 71 – The Identity of an Entrepreneur with Michael Melfi
They talked about the identity of an entrepreneur
Internally motivated and outcome focused
Episode 75 – Your 3 New Habits for 2017 with Janet & Terry
The idea of having three new habits in 2017 and one of them was about just being mindful, just being fully aware of what needs to be done.
Episode 79 – Instagram with Jenn Herman
Talking about how you have to have beautiful photos on Instagram.
Episode 82 – VR for Business and Personal
Janet did a Facebook Live of her playing her son's VR game on Sony Playstation
Episode 83 – How to Create the Expert Authority Effect with Mario Fachini
He joined us for the expert authority effect.
The line that he said that Terry likes  "Do what you can do stand your strength zone stay in your strength zone and let everyone else worry about the rest of the stuff."  If it's not something that you're good at that, get somebody else to do it.!
Episode 85 – The Realities of being an Entrepreneur. Not Busy. Blessed. with Chris Brogan
Chris Brogan was one of the greatest in the social media coaching consulting grow space.
They asked Chris if how he define a success, Chris definition was being able to say no to the things I don't wanna do."
38:07 – Terry and Janet's definition of success
Terry say's…- "Success is being able to live life on my own terms, doing what I want, when I want and without having to worry about whatever people worry about."
Janet  say's…- "You have to be  financially free in order to have those pieces in life." 
Episode 90 – The VR business and Life of a Startup
They did the second episode on V.R. and it was about a startup company in VR
The three words that Terry tell to his team (just don't die)
Episode 97 – The Good, Bad and Ugly of Entrepreneurship
If you're absolutely certain of where you're going, what you're doing and why you're doing it, decision making becomes a snap and you become really focused on what you're going to do.
The certainty of where you're going, what you're doing and why you're doing it -super important
Episode 99 – What Do the Facebook News Feed Changes Mean for Businesses
There were great tips on there and major changes to how Facebook is changing
It's been our pleasure and we are so excited about moving forward!!  ? ? ?
If you need help with your social media strategy, reach out to Janet:
Sign-up and learn more here: Janet E Johnson Social Strategies 101 Community
If you need some networking and entrepreneurial tips, reach out to Terry:
Where to connect with Business Growth Time:
Join us in our Facebook Group: Business Growth Time
Ways to subscribe to the Business Growth Time Show or Podcast: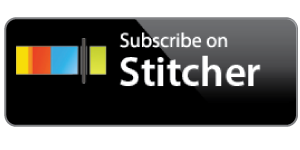 Help Us Spread the Word!
If you enjoyed this episode of the Business Growth Time podcast, we'd love a review!!! Please head over to iTunes, leave a rating, write a review and subscribe. 
Looking for content ideas to post on your Social Media sites?  Then you will love our Guide!  You can Download the Ultimate Guide to Social Media Content Creation…and it is absolutely free.