In this episode of Business Growth Time, we talked about "Creating your Value Proposition Statement."
Listen to Episode via Podcast:

Watch the Episode on Video:
Time Stamped Show Notes about Creating your Value Proposition Statement:
1:00 – What does enterprising mean?
If you are an enterprising individual you are someone that is looking to grow specifically in the business.
2:46 – Value Propositions: What They Are and How to Create Them
You can be enterprising and do all this type of content but then if you never have that value proposition then how can you sell.
3:31 – Terry's help people create their value proposition
3:58 -Value Propositions it very clearly it talks about the who the what and the why
Janet did a lot of lead generation if you talk about a lead generation who could be a business coach or any coach.
05:05 – What is lead generation mean?
It can be building the goal is to get a sale so it only leads true leads to a company or to a coach.
8:01 – Value Propositions: Why they need it and what they will get from it?
So, if you think about it if you really set this up properly you could use it in multiple facets across the board.
For the value proposition, it should be maybe twelve words at best, you want it to be quick you want it to be memorable you want it to be something that's going to kind of explain exactly what you do.
9:01 – Talked about Janet's client in Law Firm Industry
They target their divorce law firm who is their audience
You need to get creative with that and figure out your audience
12:14 – What are you going to make possible for people?
What you can do to make their lives easier more effective, grow their business save them money save them time make them more productive.
13:45 – Janet's on working with all different types of clients
Terry say's that "you can't sell to everyone and if you're creating messages that work for everyone you're creating messages that works for no one."
15:02 – The definition of a small business
If you're starting to get more over ten, you're getting to a bigger business.
Sometimes having it be a little bit big isn't a bad thing because you let people fill in the blanks as to whether or not they think you're a fit for that.
They create messaging that's the what in the why is that gains attention communicates value and helps them sell more.
19:22 – Terry's Creating your Value Proposition Statement offer on how to give your value proposition and how can you help people with their value proposition
Consult with small business owners to create messaging that gains attention communicates value and helps them sell more.
Your value proposition is gonna be the same, not unless you change what problems you solve people your companies your value proposition doesn't change.
If you have a heart led business you're gonna be way more into doing it than if you have like a head let business or a wallet like business.
If you've got value out of this from the value proposition we would absolutely love it if you would leave us a review on iTunes!
_____________________________________________________________
TO LEARN MORE ABOUT JANET AND WHAT SHE OFFERS:
Sign-up and learn more here:
Janet's Social Strategies 101 Community
TO LEARN MORE ABOUT TERRY AND WHAT HE OFFERS:
Where to connect with Business Growth Time:
Join us in our Facebook Group: Business Growth Time
Ways to subscribe to the Business Growth Time Show or Podcast: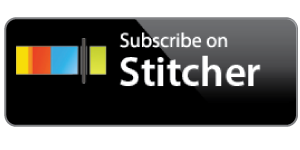 Click here to subscribe via iTunes.
You can also subscribe via Stitcher, Google Play & Libsyn
Help Us Spread the Word!
If you enjoyed this episode of the Business Growth Time podcast, we'd love a review!!! Please head over to iTunes, leave a rating, write a review and subscribe. 
Looking for content ideas to post on your Social Media sites?  Then you will love our Guide!  You can Download the Ultimate Guide to Social Media Content Creation…and it is absolutely free.