In this episode of Business Growth Time, we talked about "Advanced LinkedIn Techniques using Sales Navigator with Mike O'Neil."
Listen to Episode via Podcast:
Watch the Episode on Video:
About Mike O'Neil:
Mike is the LinkedIn Rockstar. He's a Forbes top 50 social media power influencer, 2 years running, and an internationally acclaimed LinkedIn authority. He inspires audiences with vision, energy and style, as you already probably see, using the inspiration of classic rock music to demonstrate the relationship building power and business potential of LinkedIn.
Time Stamped Show Notes:
05:04 – Things you need to know about Mike O'Neil
His first job out of college was going to the Tropicana Hotel to install 3270 terminal emulator cards in IBM PC so, they could download data from the casino and make decisions.
10:27 – When did Mike O'Neil get on LinkedIn?
He was on LinkedIn as early as January 14th, 2004
He has been on been on LinkedIn for 20 years
13:27 – What is Sales Navigator on LinkedIn?
According to Mike, when sales navigator came out originally four years ago, it did very little more than what LinkedIn premium did.
14:43 – What are the features that are only in Sales Navigator and why are they important
Sales Navigator unlocks features that are useful in B2B relationships and building strong business relationships if you're an indvidual
17:03 – Get Your LinkedIn Profile Job Search Ready!
20:41 – How to Use LinkedIn Sales Navigator for Better Prospecting (Advanced Search Filters )
27:22 – Sales Navigator Search Results Page – Overview
When you're looking at results in Sales Navigator you've got a bunch of options. there are so many options to tag them or save them as leads and do all kinds of things from there.
32:49 –  Lead Generation Through LinkedIn
Wherever you are on LinkedIn Sales Navigator, it seems like there's a way to find more people.
35:35 – Viewing profiles in Sales Navigator
You can see other people at the same level at the same company when you're looking at someone's profile
If you are looking at the vice president of legal affairs, you'll see the vice president of other Affairs up here and you'll find the one that's better for you than the one that you've got.
You could save them as leads and you can invite them and tag them, do all kinds of stuff, because you're in Sales Navigator.
42:35 – Using LinkedIn Tags
They are automation tools
46:49 – Tools that used for Mike O'Neil –  
Duck Soup
These lists change the order if you have your thousand results today and you go back to that same thousand result list tomorrow people are not on the same pages in the same order.
49:55 – Who should be using LinkedIn Sales navigator?
51:37 – Cost of LinkedIn Sales Navigator
While LinkedIn membership is free, the Sales Navigator is not. Pricing for teams is set on a per-seat basis. Pricing for individuals for the Sales Navigator platform begins with a 30-day free trial, followed by $80.00 per month
52:59 – Where to find  Mike O'Neil
Go to his website for more indepth tips and tricks
He even has the LinkedIn list of industries, which is very good to have
Plus, Terry's video on downloading your contacts to a CSV file
59:35 – Mike O'Neil Tips on LinkedIn Sales Navigator
How to submit trouble ticket
LinkedIn help loves screenshots
More go to his contact info and website
To learn more about Mike, visit his website
here
.
Go to the website you can schedule a 30-minute call if you like!
For his Facebook, explore here.
For his LinkedIn page, check this link.
___________________________________________________________
If you need some social media strategy, reach out to Janet:
Sign-up and learn more here:
Janet's Social Strategies 101 Community
If you need some networking and entrepreneurial tips, reach out to Terry:
Where to connect with Business Growth Time:
Join us in our Facebook Group: Business Growth Time
Ways to subscribe to the Business Growth Time Show or Podcast: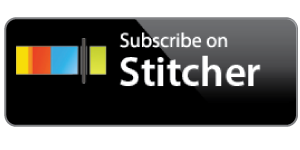 Help Us Spread the Word!
If you enjoyed this episode of the Business Growth Time podcast, we'd love a review!!! Please head over to iTunes, leave a rating, write a review and subscribe. 
Looking for content ideas to post on your Social Media sites?  Then you will love our Guide!  You can Download the Ultimate Guide to Social Media Content Creation…and it is absolutely free.